Workshops & Recruiters
Does a (climate-)career at the EU interest you?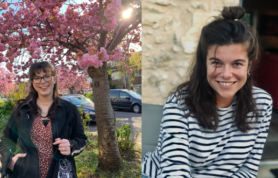 EU ambassadors Elise Kolen and Puck Blans will tell you about all about career opportunities at the EU and will be joined by Rishi Kumar, who started his career at the EU by doing the Blue Book Traineeship at the Directorate General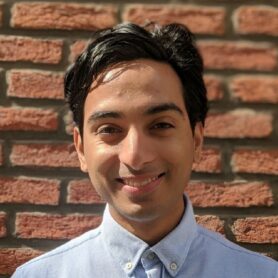 Climate Action and International Relations after his education in International Studies and International Public Policy and Management and is now working on the EU's Junior Professional program. He will use his extensive experience to answer all your questions and give insight into what it is like to work for an EU institution.

After graduating at a Bachelor level, you can start a traineeship at the European Commission (EC), also called the Blue Book Traineeship. This is a unique opportunity to gain experience in an international and multicultural atmosphere after your studies. The Blue Book Traineeship selects students from every background, not just those that studied International Relations or European Studies as the EC is looking for experts in various fields. This traineeship will get you an international network and help you gain relevant work experience for a high-level career. The Blue Book Traineeship is by far not the only option to start your career at the EU, as there are many other EU institutions looking for interns such as the European Parliament and the Council of Europe.
More info on the many career possibilities the EU has to offer: www.werkenbijdeEU.nl
Instagram with updates on career events and internships: @eucareersutrecht