Alumni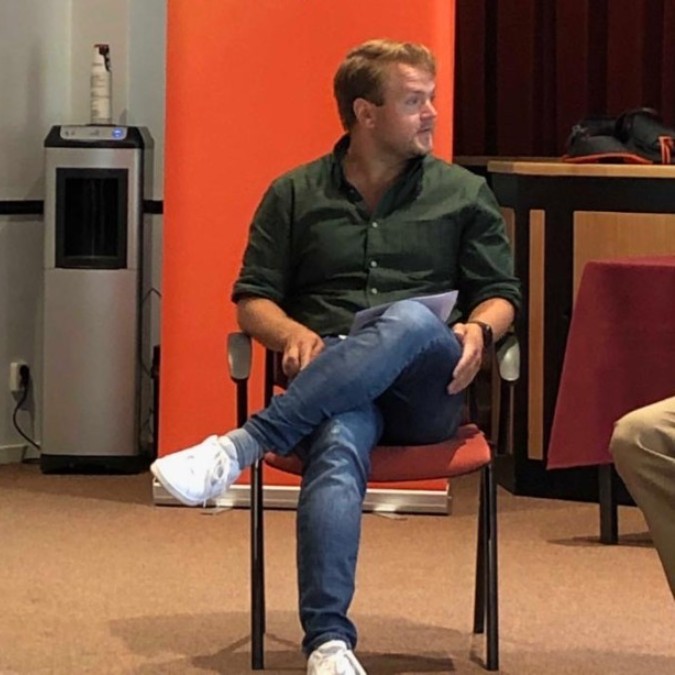 Vincent Vrijhoef (ENG) (2023)
Country Director Jordan at Forum Ziviler Friedensdienst
Vincent Vrijhoef is making a huge impact as a peace activist.
Niek Engelhart (SV Aladdin): "Vincent Vrijhoef (he/him) studied in Utrecht between 2008 and 2013. During that period, he obtained a Bachelor's degree in Taal- en Cultuurstudies (Arabic and Islam) and then a Master's degree in Islam in Modern Society. During his bachelor he did an internship in Beirut, at the Lebanese Center for Policy Studies. His research there dealt with the 2011 Egyptian uprising.
From 2015 to the end of February 2023, he worked at PAX, the largest peace organization in the Netherlands. PAX is concerned with "protecting civilians from the violence of war, ending armed violence and building inclusive peace." In Vincent's seven years at PAX, he climbed from assistant to Country Lead, the role in which he left the organization at the end of February. As of March 1, he joined forumZFD (Civil Peace Service), a German peace organization. At forumZFD, he will work as Country Director Jordan. As of the end of April, he will leave for Amman for two years.
Because the transfer is still very "fresh," Vincent's expertise lies primarily in Iraq. The situation in Iraq is extremely challenging, due to the presence of remnants of the Islamic State and old tensions between Kurds and Iraqi security forces. This vicious cycle of conflict is being attempted by PAX, in part by creating spaces of social belonging so that mutual trust can be rebuilt. It also encourages governments to be more responsible in addressing the needs of civilians.
Vincent is a prime example of how to make an impact after college. With valuable work, Vincent has direct impact on the situation in conflict zones. Would you like to know what it is like to work in conflict areas, or what it is like to help people in conflict areas? Then come to the Career Night and ask Vincent all about it!"