Workshops & Recruiters
(ENG) Switching from Humanities to IT? (2020)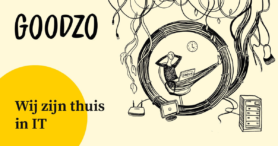 Have your CV checked or have a good chat!
At the Humanities Career Night, career officers and a recruiters will be available for a short CV check! You don't have to sign up for this, you can just drop by at the market in the Salon and café Lodewijk.  Of course you can hand your CV to the recruiters (you never know where it will lead!). It's best to bring a few printed copies of your CV with you.
Of course you can also just chat with them and ask them for information. They are happy to help you! Some of the recruiters have a Humanities background as well, so they know all about the transfer from our Faculty to the labourmarket!
Let's introduce Anton de Vries, recruiter at GOODZO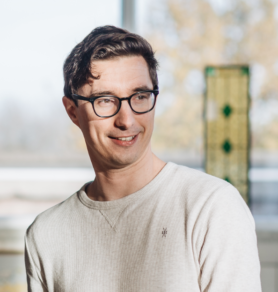 Anton de Vries studied Journalism and Communication Sciences. At Grip Multimedia BV he worked as a content manager and for Noordhoff Uitgevers in Groningen he collaborated on the realization of a new system for the development of a digital environment for schoolbooks: Future Proof Publishing. As a freelance sports reporter he also visited football matches in Noord-Groningen and reported on them in the Ommelander Courant.
Two years ago he moved to Rotterdam in search for new adventures and wanted to make a switch in his career as well as on a personal level. At his previous employers he was often the one to be consulted by collegues  in IT issues and this 'natural skill' made him decide to start the IT Traineeship at GOODZO. Now, as a recruiter at GOODZO, he recruits and guides people who also want to make the switch to IT.
About the organisation
GOODZO is a springboard for a career in IT. But if we don't find an IT education or IT work experience a requirement, who are we looking for? We choose people who are curious and never get out of school. People who can deal with and even love change. People who master the technology and are also very communicative.
We offer our trainees a context for growth. If you say you can do it, we say: show them! A place where mistakes can be made, where we know each other and encourage each other to go for it 100%. Of course there is something in return. We ask commitment from you: working and learning and self-development, and all at a fast pace.
The result of this joint investment? In about three years time we will look back and can't (almost) believe how far we've come in such a short time!