Workshops & Recruiters
(ENG) Tips & Tricks from the BMC recruiter (2020)

Have your CV checked or have a good chat!
At the Humanities Career Night, career officers and a recruiters will be available for a short CV check! You don't have to sign up for this, you can just drop by at the market in the Salon and café Lodewijk.  Of course you can hand your CV to the recruiters (you never know where it will lead!). It's best to bring a few printed copies of your CV with you.
Of course you can also just chat with them and ask them for information. They are happy to help you! Some of the recruiters have a Humanities background as well, so they know all about the transfer from our Faculty to the labourmarket!
Let's introduce Lotte Vermeulen, recruiter at BMC Implementatie.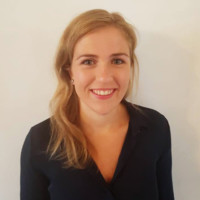 Lotte is a recruiter at BMC Implementation. But just a few years ago she was a student of Language and Culture Studies! She took a number of courses in Germanistik-Mediävistik at the University of Bochum and besides her studies she was very active and working at Costumer Relations at IKEA Group, cassiere at Boon's Supermarket, De Haan petrol station and as a tutor and study-circle teacher. She did an internship at Corderius College where she developed and taught the interactive lesson plan "Spot and Satire in the Middle Ages" for a 3VWO+ class.
And now she works as a Recruiter Ruimte and takes care of the "recruitment of freelancers and consultants on a permanent basis, so that I can make the best match between assignment and candidate in cooperation with our account managers". And she lovingly shares all the tips and tricks she has on the market. Language and Cultural Studies. Good story, isn't it?