Workshops & Recruiters
(ENG) Berenschot and the Ministry van Justice and Security (2020)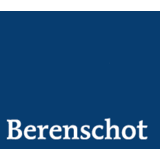 Have your CV checked or have a good chat!
At the Humanities Career Night, career officers and a recruiters will be available for a short CV check! You don't have to sign up for this, you can just drop by at the market in the Salon and café Lodewijk.  Of course you can hand your CV to the recruiters (you never know where it will lead!). It's best to bring a few printed copies of your CV with you.
Of course you can also just chat with them and ask them for information. They are happy to help you! Some of the recruiters have a Humanities background as well, so they know all about the transfer from our Faculty to the labourmarket!
Let's introduce Samira Akaiouar, an experienced recruiter at Berenschot and the Ministry of Justice and Security (internship).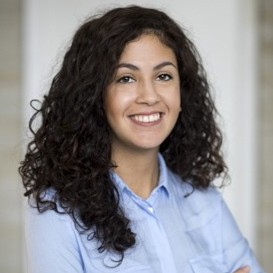 About the recruiter
After Samira attended the Hotel Management School Maastricht and worked at Teaching Hotel Château Bethlehem and Ayre Hoteles in Madrid, she became an advisor from the Hotel Management School Maastricht and from that position responsible for the optimisation of 'hospitality' at organisations such as Albert Heijn and Volvo. But Spain was appealing, and as a recruiter she was able to work at The Ritz-Carlton Hotel Company, L.L.C. in Barcelona, where she recruited and supervised international trainees. Back in the Netherlands, she worked for GITP for a year where she was responsible for the recruitment of internal and external clients and then a few more months as a recruiter for Berenschot, until she started with the Master Intercultural Communication at the UU, from where she will do an internship at the Ministry of Justice and Security in April to show a little more versatility. And she takes fresh vacancies with her to the CarriereNacht!
From all her experiences as a recruiter, Samira can give you a good insight into how you are looked at by the 'gate-keepers' in organizations, and help you to see if there are matches between you and the organizations she is familiar with (and has access to, tip!).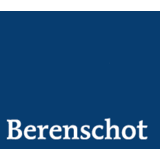 About the organisation
Berenschot: "We help organisations in the public sector and the business community around the world to solve governance and social issues, to realise new strategies, to improve performance and to build and develop human capital. Pragmatic, innovative, people-oriented, unconventional and with great pleasure. For 80 years, our consultants have been providing professional, high-quality advice on which our clients can build their future. Together we create new opportunities and put our clients ahead of the curve. Our advisors are inspiring, idiosyncratic individuals who share one great passion: organizing. We solve complex issues that organisations face by combining our sector knowledge with substantive expertise and multidisciplinary competencies. In addition to advice, Berenschot also offers open and in-company training in the form of the Berenschot Academy. Provided by experienced consultants who have the latest substantive knowledge and years of practical experience in your sector.
We pay a lot of attention to the quality and development of our own people. Because the bar is high. Our clients are entitled to good advisers and professional advice according to the latest insights. That is why we have the Berenschot training programme, for personal reflection, experimentation and the development of skills. With the Berenschot training programme, Berenschot fulfils its ambition to provide high-quality training for its own advisors. In addition, there is the Berenschot InnovationLab, which actively focuses on innovation within the various domains in which Berenschot is active.
Since 1962 Berenschot has had an office in the European capital Brussels. In addition, we have been carrying out projects worldwide for more than 30 years.