Workshops & Recruiters
(ENG) (Alfa)women in cyber (2020)
The workshop
"I'd been an outcast my entire life. Growing up with technophobe parents in the dawn of a Cyborg Age did that to a person." – Anna L. Davis, Open Source
Themes such as 'Information Security Management System', 'cryptographic key management', 'ransomware' and 'DDoS attacks' probably do not come across in your lectures every day. These IT topics may seem far removed from your study curriculum, but in this workshop, we show that you know more than you think about these topics and that the skills you learn during your humanities studies are useful in working in this area. The amount of jobs in cyber (security) is increasing quickly and the percentage of women working in the field is still very low. As '(alfa) women in cyber' we like to change this pattern and we hope to see your inner feminist rising as well.
In this workshop you will discover why you as a Humanities student can get started in cyber (security) and what a career in cyber actually means. The skills you learn during a humanities degree are not only useful in the cultural sector, education or the government. There are also opportunities in the IT world for graduated humanities students. In the workshop, we discuss the prejudices about working in the cyber (security) and as humanities scientists share our experiences. After this workshop you have: – More insight into what it is like to work as a humanities graduate in the field of cyber (security) – Tips & Tricks to use your humanities background as your strong point, and your secret asset! – Practiced how you can read, interpret and understand different cyber(security) standards without having a profound background knowledge of cyber(security) frameworks.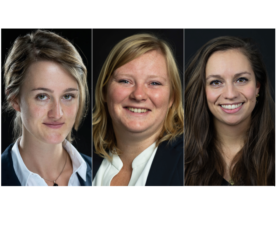 About us
Maria van Leeuwen, Marloes de Bruin and Juul Dresen currently work as consultants in privacy, security and data Management at CRANIUM Netherlands. They work on cyber-related topics on a daily basis and advise organisations on cyber(security). All three have a humanities/social science background and had no experience with cyber(security) before they started working at CRANIUM. Maria studied Dutch literature and culture at Utrecht University and started working at CRANIUM during her Research Master. Marloes studied Criminology at the Erasmus University Rotterdam. After this, she obtained a Master's degree in Global Criminology from Utrecht University and a Master in International Relations and Diplomacy from the University of Antwerp. Juul studied History at Utrecht University and completed the Research Master History at this university.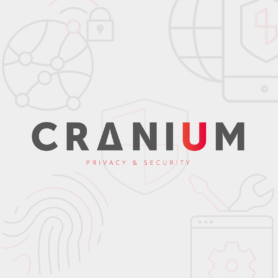 The organisation
CRANIUM Netherlands specialises in data and advises companies on data privacy, data security and data management and focuses on the connection between departments and people within organisations. As a result, the focus in our company is on organisation-oriented advice to help companies handle their data better and to become more aware of the data they use, process and store. The employees of CRANIUM Netherlands have a broad background. As a result, solutions are proposed from various perspectives and we are always able to provide a practical and directly applicable solutions. At CRANIUM Netherlands we are looking for people who, just like us, can make connections between data related topics and have a curiosity for organisations.