Alumni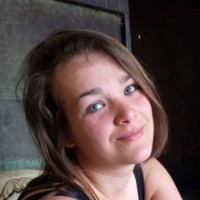 (ENG) Leonie van Bruggen (2020)
Mouad Ahdi of Study Association CS Ubuntu: "Leonie has a BA in Language and Culture Studies and a MA in Conflict Studies and Human Rights at Utrecht University. During her master's she has shown a considerable interest in the East- and Central Africa, with the Democratic Republic of Congo (DRC), Rwanda and Burundi in particular. She interned at the Embassy of the Netherlands in Rwanda and at Community Based Sociotherapy Rwanda. After her studies, she worked at PAX for peace as programme officer at the DRC programme, and conducted field research on the conflict causes and dynamics in Chad for the Mennonite Central Committee (a Christian relief organisation). She currently works for Radio La Benevolencija, an NGO that counters hatespeech and identity-based manipulation in East Africa as well as Europe.
Prior to her MA, Leonie interned at the Dutch Council for Refugees (VluchtelingenWerk Nederland), where she researched security risks in refugees' countries of origin, and she volunteered at a social justice project in Cape Town, South Africa. Curious how Leonie got from studying at the Faculty of Humanities to where she is now, and find out more about her work experience? Come and meet her at the Career Night!"
Leonie van Bruggen will do her presentation in English.