Workshops & Recruiters
Transferable skills
Do you know what skills you've acquired at uni? Probably more than you realise! Transferable skills are useful in all kinds of professional contexts and you carry them with you from one job to the next.
If you want to convince an employer that you're the right person for a job or an internship, you need the ability to present your skills with clarity and conviction. This workshop will make you aware of the transferable skills you've developed in your studies, at your (temp) jobs and in your extracurricular activities.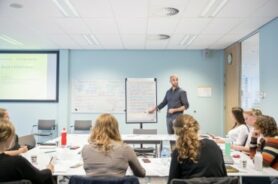 For more information about the trainer: Rutger-Jan Scholtens.