Workshops & Recruiters
(ENG) Meet The Student Hotel. Meet Paul. (2020)
The Student Hotel: where co-living meets co-working. Where students meet business guests, meet leisure guests meet freelancers and start-ups. And vice versa.
Meet The Student Hotel (TSH):
THS is a Fast-paced, hyper growth, international hospitality brand with the focus on creating a Complete Connected Community throughout Europe.
It's much more than a traditional hotel company: TSH is a Design, Marketing, Real estate, Finance, Community building, People loving company.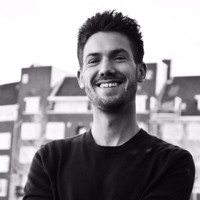 Meet Paul:
As the recruiter of TSH Paul is responsible for the hiring of Head Quarter & New opening team members. He is helping The Student Hotel grow by attracting & guiding excellent people.
Paul graduated from the Governmental Administration & Organizational Sciences programme at Utrecht University and moved in into the profit sector via a traineeship at SNS Reaal where he became a HR Consultant sustainable employability. Paul describes himself as a "connector who gets his energy from teamwork, change and innovation. Always looking for innovative ideas, continuous improvement and creating effective partnerships. My interests: People, Innovation, Growth, Culture, Organization/HR Strategy. My talents: Connecting the dots, Creative solutions, People centric, Critical view combined with positive mindset, Pushing forward, Authentic. My weaknesses: Can't handle status quo (boring), Can be quite straight to the point (communication), Won't be the admin super hero…"