Alumni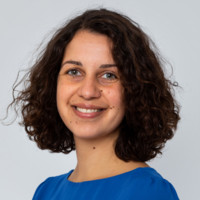 Marcella Klinker (ENG) (2022)
Consultant Human Rights, Labour Rights & Gender at Ergon Associates
Kes van Achterbergh (UHSK): "If you are well-versed in the history of the Utrechtse Historische Studentenkring, then you might recognise Marcella Klinker as a former chair. She chaired the association in the academic year of 2012 and 2013 during her Bachelor's degree in History. During this degree, she specialised in international relations, contemporary history, and global history. Three years into her studies, she made the leap to start a Bachelor's in Law, followed by a Master's in Public International Law. This powerful combination created the basis for her later career opportunities.
Her interest in global issues has appeared time and time again on her CV. Before going to university, she was enrolled in a bilingual secondary school, attended high school in Idaho and spent time in Salamanca to work on her Spanish language skills. Passion for human rights and sustainability is undeniably her driving force. This was the focus of her work as intern Human Rights at ASN Bank, external researcher at SOMO and research assistant at Acción Ecológica. Currently, Marcella works as a Consultant at Ergon Associates, an international human rights and labour rights consultancy. In this position, she supports a range of clients – from major international companies and development finance institutions to sustainability initiatives – with research and strategic advisory services related to business & human rights and international development."
Would you like to know more about the ins and outs of her occupation? Are you hoping to have a similar career one day? Then join us during the CareerNight and learn more!