Alumni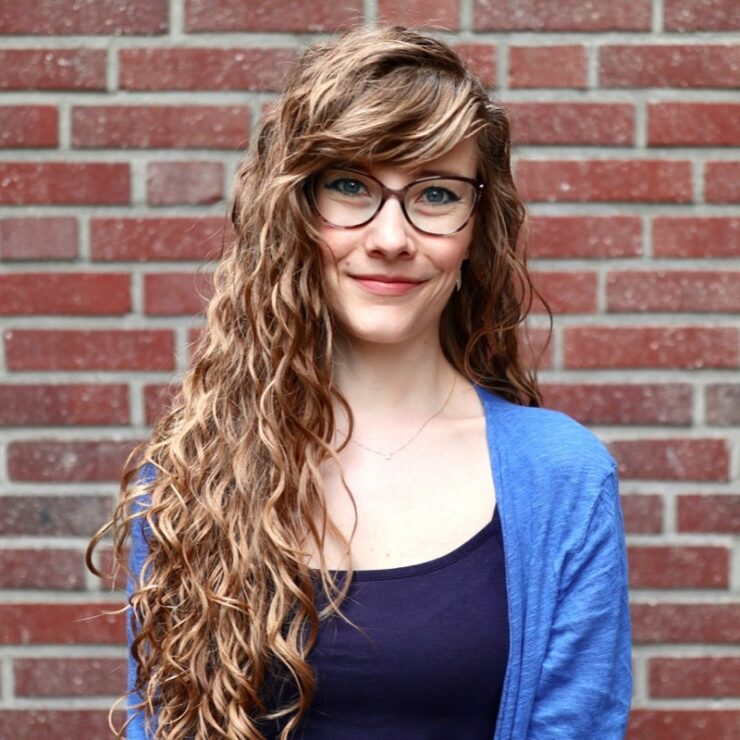 Laura Baeten (ENG) (2022)
Freelance Learning Specialist & Project Manager
Are you curious about becoming a freelancer and building a sustainable career? Do you want to know what it is like to work in the publishing industry? Come and listen to Laura Baeten to find out more!
Victoria Bluriot (SV Albion): "Laura is a regular speaker at alumni events as her story keeps evolving. She finished her bachelor in English Language and Culture in 2013. After this she did a one-year master's programme called Literary Studies: Writing, Editing & Mediating at the University of Groningen. Laura has worked freelance jobs as well as contract jobs, and has dabbled in many different fields. Currently, she spends most of her time working as a learning specialist and educational project manager and editor, and practising and teaching embodied yoga. Additionally, Laura also blogs and speaks about her experiences with having an eating disorder. With a rollercoaster career, the pursuit of many other interests, and a fair share of mental health challenges, she has learned the meaning and value of sustainability the hard way. None better than her can explain her involvement in this year's theme:
"Sustainability is a beautiful theme and a red thread in my career, because how do you keep it sustainable when you are rapidly outgrowing yourself? And when you encounter major setbacks that give your self-confidence a serious dent? When you have to deal with situations over which you have no control? When you lose your job beyond your fault? And how do you ensure resilience in a world where performance and achievement have become a status symbol?
These are all situations and issues I have encountered. From quitting jobs to losing jobs to being unemployed to being self-employed and everything in between; the pressure to be liked by employers and clients started to take its toll at some point. That also helped me to finally discover what a sustainable work situation looks like for me, and that is my current situation: as a self-employed professional.
But sustainability, in my experience, is also allowing yourself to grow. Even if you thought you wanted to do A after graduating, you may discover B along the way. If you continue to do A, while deep in your heart you want to do B, it will ultimately not be sustainable – as I discovered again last year.
I will be talking about the ups and downs, so that students know it's okay if you can't find that super fancy job right away, and that you can get there by taking a scenic route. After all, it's real life and not Instagram."