Alumni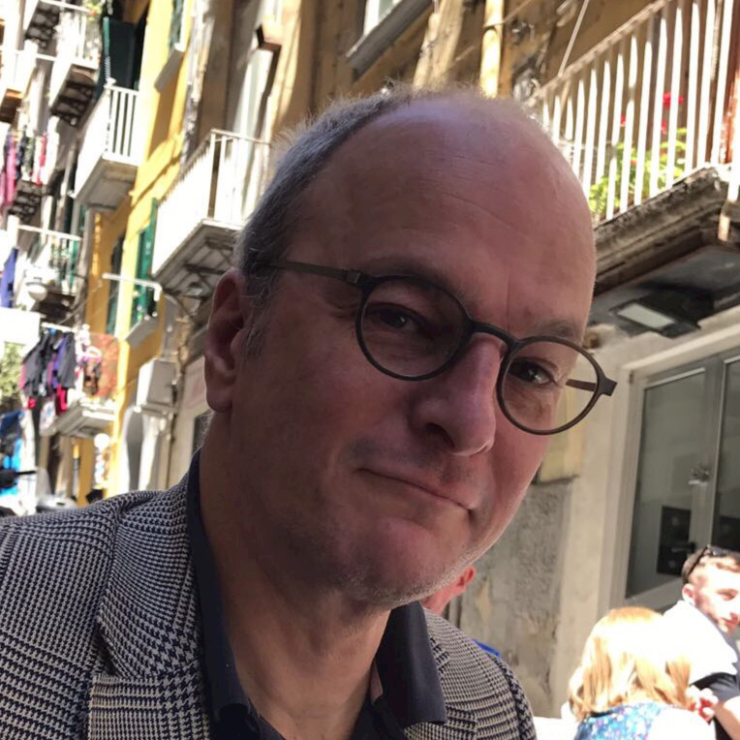 Joost van der Vleuten (EN) (2023)
Strategist for the Digital Society at Ministry of the Interior and Kingdom Relations
Joost van der Vleuten is making an impact on the digital transition.
Awater: "Joost van der Vleuten (1961) received his Bachelor and Master's degrees in Dutch language and culture at Utrecht University. During his studies he worked as a student assistant, then as an adjunct lecturer in Modern Dutch Literature and AIO in Utrecht. He then worked as a lecturer in Modern Literature at the University of Trieste (Italy) and again in Utrecht. He published on the poets Gerrit Achterberg, Leo Vroman and P.C. Boutens.
Until 2000 he worked as a freelancer: communication trainer, editor and copywriter for companies, magazines and soap operas. He switched to the government, first as a speechwriter at the Ministry of Infrastructure and Environment (then Transport and Water Management) and soon after as a strategist and policy advisor in the field of telecommunications, internet and digitalization. He held that position in several places, including the Ministries for Infrastructure and the Environment and for Economic Affairs and Climate. He also worked abroad, at the OECD (Organization for Economic Co-operation and Development) in Paris and the European Commission in Brussels.
Since January 2022, he has worked at the Ministry of the Interior and Kingdom Relations. Here he develops strategy and policy for the digital transition of society and government.
Want to learn more about Joost and the career paths he has taken? Do you want to know where and how he has made an impact? Want to know what it's like to work as a self-employed person, within a ministry, or within the European Commission? Then come to Career Night and discover the possibilities of your future."