Alumni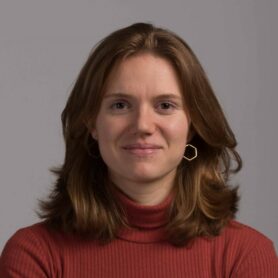 Carina van Hoof (ENG) (2022)
Programme coordinator at Bestuursacademie Nederland / NCOI
Patrik Heuvelman (SV Cercle): "Carina van Hoof studied at Utrecht University from 2012 to 2017, during which time she completed the bachelors French and Italian language and culture. After this she followed several training courses and in 2018 she started the master's degree 'Management of Educational Services and Life Long Education' in Padua (Italy).
Her passion is facilitating the development of soft skills through training and she is a trainer within youth NGOs (non-governmental organisation). In a team, she facilitated the first day of the Young Elected Politicians United 4 Climate event (3-5 Dec. 2019), held at the European Committee of the Regions in Brussels. As of December 2020, she is programme coordinator at Bestuursacademie Nederland.
People describe her as someone with a professional attitude. She is flexible and always ready for new challenges."
Want to learn more about Carina van Hoof and her path to providing training in soft skills? Come to the career night and find out more!