Debate
"Your money or your life?" 
We will close the evening by holding a debate surrounding the questions: your money or your life? Are these mutually exclusive or can you – with some creativity and an enterprising mind – make your money in your field? We are happy to welcome the following people to the debate:
Mundo Resink – discovering and sharing freedom in our relationship to money and life
"In the past I have tried to make my life a product that would make me enough money. I don't want to live this way anymore. I don't work anymore, not like I did before. I work much better now. Who I am, where I'm from, and what I do, I discuss in my book Geld Gaat Nooit Over Geld."
Arjen van Vliet – Head Career Services Utrecht University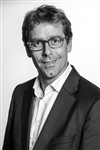 "Utrecht University strives to prepare its students for the transition from the world of academic education to the professional world. Career Services has been called into existence to help with this."
After studying law at Utrecht University, Arjen started working as a consultant. He has been involved with the UU since 2005, among other things as a student councillor, head of student support, and he is currently working as the head of Career Services.

Marloes Telle –  Mindfulness trainer, at the Ministry of Education, Culture, and Science
"Mindfulness is about being present in your own life. I believe that it helps people to feel more connected to their own life when they are making choices from a place of clarity, freedom, and power, in stead of from a place of (societal) expectations and obligations, and the stress that comes with them."
After completing her Master in Literary Studies, Marloes worked at the Humanities faculty of Utrecht University, as an information officer at NWO, and as a speechwriter of the minister of Education, Culture, and Science. She has started giving mindfulnes training in 2014, and has started doing this at the ministry of Education, Culture, and Science in 2016.